Hundreds of couples tie the knot after parliament became the first in Asia to legalise same-sex marriage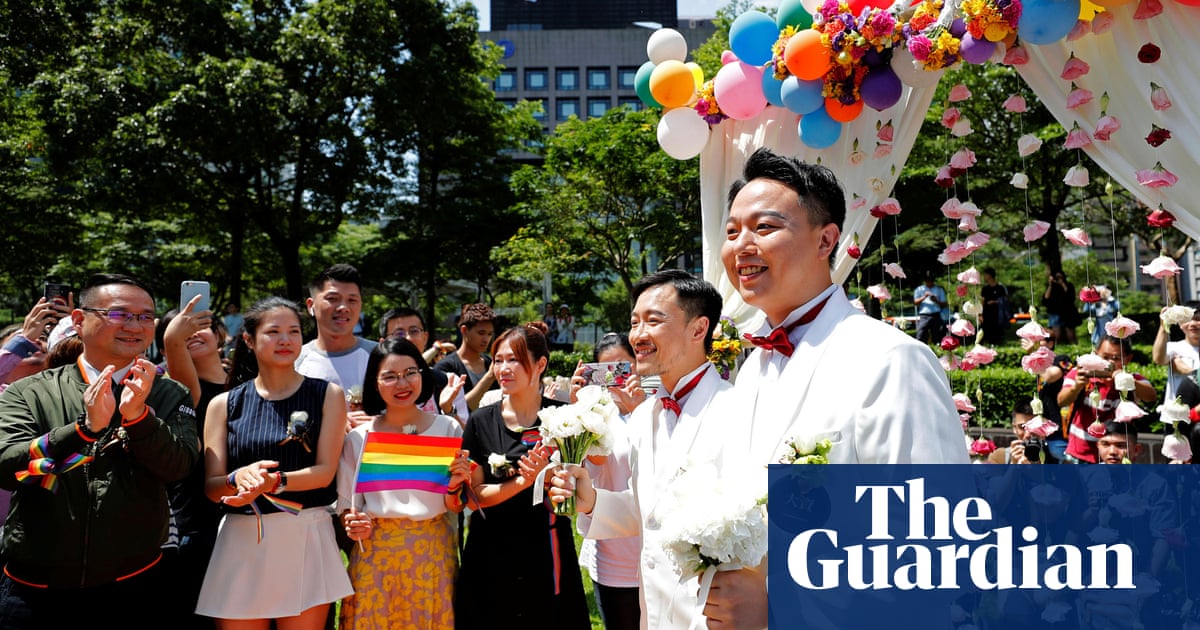 After decades of campaigning and waiting, Taiwan congratulate them on hundreds of same-sex couples as they employed their new legal rights to tie the knot.
Dozens of reporters and photographers crowded a registry power in Taipei on Friday waiting to capture the moment when the self-ruled island became the first country in Asia to legalise lesbian marriage.
Marc Yuan and Shane Lin were the first to sign their wedlock certificate under the gaze of the legendary Taiwanese LGBTQ privileges campaigner, Chi Chia-wei.
The couple, who had waited 12 years for the law to change, said they felt fortunate to be able to celebrate their union.
" It has been a striking accomplishment for Taiwan's same-sex marriage flow, and I feel luck to have the approvals from my friends and family ," said Lin.