Old-fashioned movie star charm hoists a goofy, likable film that introduces a New York couple in the middle of a European whodunnit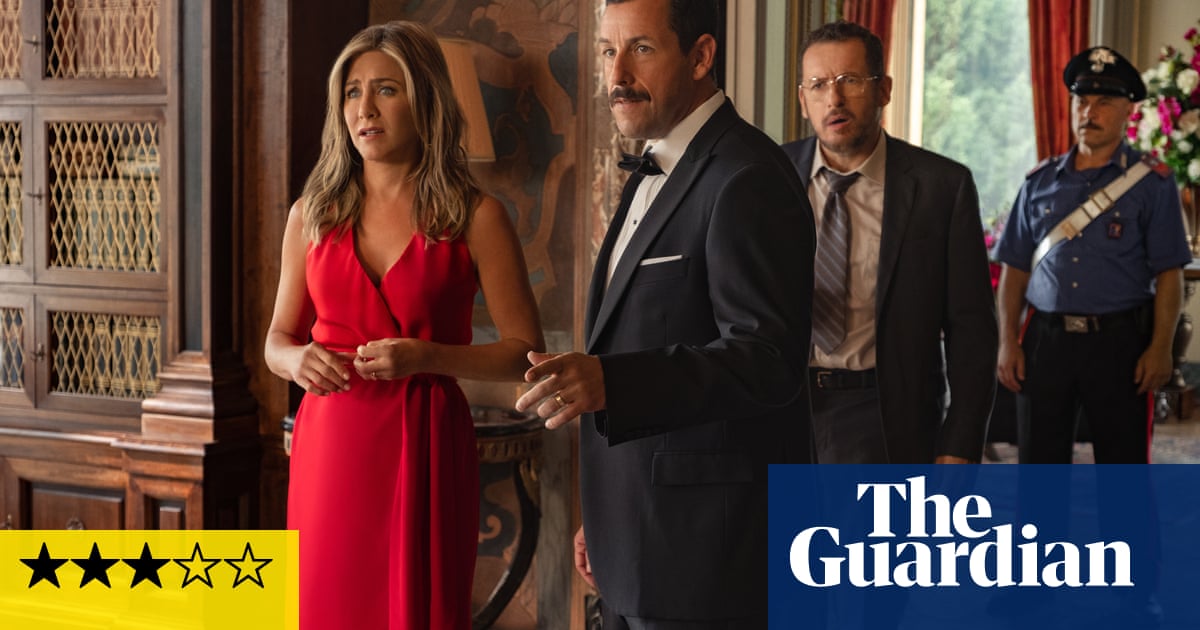 Adam Sandler's inhuman eight-movie deal with Netflix arrived as both a support and a blaspheme for those who had actually stood any of his last eight self-produced theatrical liberates. While it allowed most of us to simply pretend he had stopped working( points for anyone who's even aware of what Sandy Wexler is ), it also allowed him to continue realise the same films that even his most impassioned followers had stopped buying tickets for. His streaming yield has been predictably, punishingly unfunny up up to now, and one would safely expect the same from his latest, which reunites him with Jennifer Aniston, who starred with him in 2011′ s execrable romcom Just Go With It.
But while that cinema couldn't capitalise on its big star pairing, their second attempt, the crudely titled Murder Mystery, is a far more satisfying experience, a surprisingly nimble summertime humor that spots both Aniston and Sandler at their most attractiveness. They star as a married couple living a instead staid life in New York: he's Nick, a officer claiming he's a detective while she's Audrey, his unaware hairdresser wife who yearns for more fiction. He owes her a European honeymoon and on their 15 th anniversary, he lastly caves and the pair head abroad for a much-needed getaway. But after Audrey befriends a suave playboy( Luke Evans ), they find themselves invited to a deluxe boat defendant hosted by a billionaire( Terence Stamp) who soon turns up dead, leaving the couple as prime suspects.