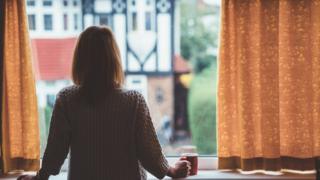 It is 20 years since I had to self-isolate.
It had nothing to do with coronavirus. For 10 times, I had battled with an overactive thyroid.
Radioiodine is a common therapy for thyroid conditions. It was the best course for me, even if the risks of exposing others to radiation seemed frightening.
Plus, as a busy father to a small ball of energy – a non-sleeping four-year-old boy – the idea of giving up the frenetic whirl of piece and childcare had its positives.
So I'd be radioactive – but imagine whole goblets of coffee and accumulations of newspapers to get through uninterrupted?
Who's for seeing the toilet on your own without a child's rap on the door or not having to get up to answer a cry in the night?
What's not to like?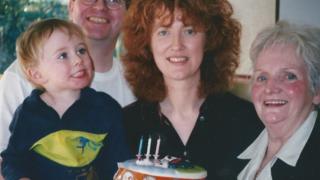 On a warm Friday in early June 2000, I drove alone to the hospital. I was advised against having anyone in the car with me when I was driving back radioactive and – I imagined – glowing like a lava lamp.
I was apprehensive.
At the hospital, I waited on my own in a little room for the doctor to accompanied the single capsule dose.
You cannot physically touch the vessel. It comes in a long glass cylinder.
I felt extremely alone, putting the cylinder to my lips.
I glugged it down. I was officially radioactive and self-isolating.
Our own Upstairs, Downstairs
At home, we had prepared to bunker down.
Our small child had been delivered to my sister for the weekend to ensure he would not suffer from radiation exposure.
It would be a couple of weeks until I construed him again. I had never been away from him for more than a single night.
I left him a carton of little stuns – problems and games and furry animals and a benchmark to hold when he missed me. But it was me already doing the missing.
That weekend, our room became an old escapade of Upstairs, Downstairs.
My husband was Hudson the butler – "him below stairs".
I was Lady Muck in palace in our bedroom. I "ve had my" own bathroom and my own goblets, glasses, plates and eating utensils.

What do I need to know about the coronavirus?
HOW IS THE UK PLANNING FOR AN OUTBREAK: How devised are we ? WHAT ARE THE SYMPTOMS? A simple guide HOW TO SELF-ISOLATE: What you need to know WHERE ARE WE WITH A VACCINE? Progress so far A VISUAL GUIDE TO THE OUTBREAK: Virus maps and plots Image caption 'We shoot each other lightning gazes. We huffed – it's a family trick' – Nuala with her mom