The Red Sox have made changes, Mike Trout is still Mike Trout, and the Cubs are still looking to end their title drought. Our baseball writers predict the season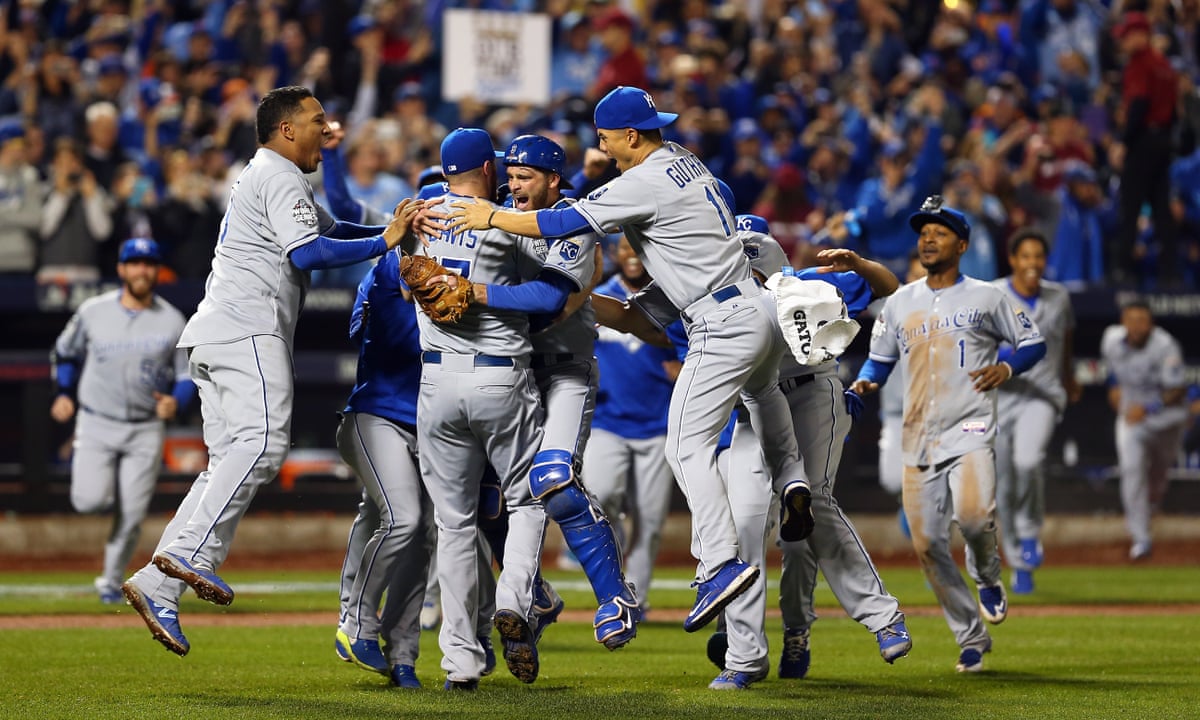 Hotly tipped team that will do badly
David Lengel: The Giants even-year assault began with a rotation refresh including Johnny Cueto and Jeff Samardzija. I dont trust the newbies, especially the latter. The NL West is now crowded house: the Giants could be the odd ones out.
DJ Gallo: Its always a safe bet to say the Nationals wont meet expectations, but lets go with a different team this year just to break it up: Boston. The Red Sox are getting World Series buzz, but even adding David Price and Craig Kimbrel isnt quite enough to fix one of baseballs worst pitching staffs.
Les Carpenter: The Blue Jays have an explosive lineup, but their great second half run last year came after the David Price trade and the stabilizing of their bullpen. Price is gone and aside from Marcus Stroman the rotation is filled with questions. They cant slug their way to another division title.
Jonathan Bernhardt: Lets go with Houston Astros. Not sold on them outside of Altuve and Keuchel; not ready to anoint Carlos Correa without seeing how the league adjusts.
Surprise package that will make the playoffs
DL: No number-crunching nerds running the show in Phoenix, just Dave Stewart and Tony La Russa selling jeans. This years Diamondbacks model is sexy, with Zack Greinke helping their pitching potentially measure up with their beastly bats. I like em.
DG: If the Dodgers or Giants fall short of expectations and the Cardinals, Pirates and Cubs beat themselves up to the point of only one NL Central team making the playoffs, the Paul Goldschmidt and Zach Greinke-led Diamondbacks could slip into the postseason.
LC: Despite this springs clubhouse tension, the White Sox have a lot of intriguing parts. They improved their lineup with several low-level veteran signings and trades, have an excellent closer and might have one of the more promising rotations in the American League. If Carolos Rodon builds on his late-season growth, Jose Quintana finally breaks out and Mat Latos is healthy, Chicago might sneak into the postseason.
JB: Arizona Diamondbacks. Probably talking second Wild Card here, but the Wild Card game is the playoffs.
Should kids be allowed in the clubhouse?
DL: Whose kids? My kids? Definitely, theyd love it. Other big leaguers might wonder who they belong to and why theyre unsupervised. The players kids? Now and again, but not all the time, just like anywhere else.
DG: Not only should kids be allowed in the clubhouse, they must. Or baseball teams will fall into anarchy without the steady leadership provided by feral children.
LC: Children have long been in big league clubhouses that wont change. Several players bring their kids to the ballpark, especially in the summer. Nobody minds. Everyone understands that baseball players spend an enormous amount of time away from their families maybe more than any professional athletes.
JB: Only if the adults in the clubhouse dont whine like kids themselves when their playmate has to go home.
MVP winner, American League
DL: Mike Trout had a spring OPS of close to 1.200: thats higher than Babe Ruths career mark. Now, we dont care a damn what people do in March, but after losing his MVP title last season, you do get the sense hes on a mission.
DG: The AL West doesnt look to have a runaway winner and if the Angels stay anywhere in striking distance, Mike Trout and whatever absurd video game numbers he puts up this year will get much of the credit.
LC: Undoubtedly many will complain that a player on a last-place team Trout isnt the most valuable player but his numbers will be too good to ignore.
JB: Mike Trout. Trouts the best player in MLB history through his age 23 season, and hell make that through 24.
MVP winner, National League
DL: If the Diamondbacks put it all together in 2016, it will almost definitely mean Paul Goldschmidt is your MVP, finally, after a pair of second place finishes over three seasons.
DG: Bryce Harper will be in contention for this award for the next 10 years. Well, not the NL MVP specifically. Hell be in contention for the AL version starting in 2019 when he signs a $500m deal with the Yankees.
LC: Anthony Rizzo sometimes gets lost in the Cubs loaded lineup but he might be their most consistent hitter.
JB: A Chicago Cub. There hasnt been a media darling like the 2016 Chicago Cubs in awhile, and theyll back it up.
Cy Young winner, American League
DL: Just two out of 14 AL Cy Young vote getters had WHIPS under 1.000. If Wade Davis (filthy 0.787) closes all season for KC, hes your Cy Young winner hands down. Apply that logic to 2016 and hand him the plaque.
DG: Cole Hamels won seven games in 12 starts for the Rangers last year and is a solid bet to win 20 this year. Right or wrong (its wrong), that number still resonates with many Cy Young voters.
LC: Felix Hernandez is aging but he might be a better pitcher than ever. He can still dominate and plays in a pitchers park.
JB: David Price. He could have won it last year, and this year hell have a full season on one team with a good bullpen behind him.
Cy Young winner, National League
DL: Since Jake Arrieta will have a 5.46 ERA this season, and Zack Greinke will suffer slightly from performing in a tiny ballpark, that leaves the usual NL suspect, LAs lefty innings machine Clayton Kershaw.
DG: Clayton Kershaw supposedly got off to a slow start last year and still finished with 301 strikeouts, a 2.13 ERA and a 0.88 WHIP. Its terrifying to think he can be better than that.