Former flight attendant turned imperial protector is referred Queen Suthida daylights before his own coronation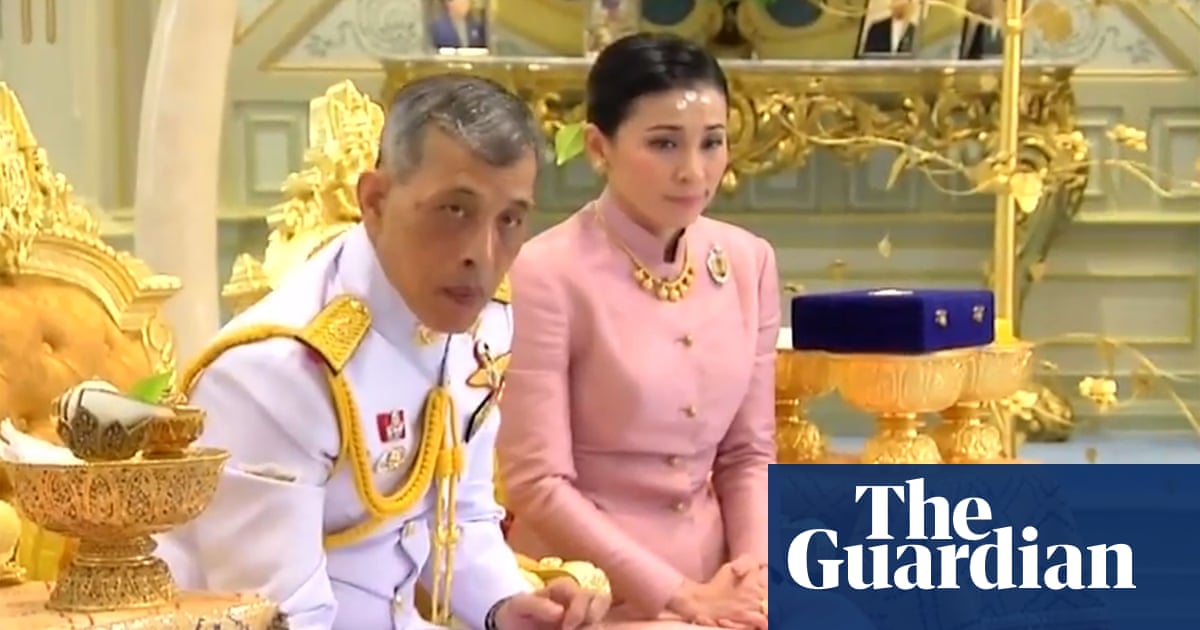 Thailand's King Maha Vajiralongkorn has married the deputy head of his personal security detail in a amaze marriage and leaved her the name Queen Suthida, just days before his official coronation.
The announcement of the unexpected ceremony, precisely three days before the long-awaited coronation, was realized in the imperial gazette and footage from Wednesday's wedding ceremony was later shown on the nightly royal news segment aired on all Thai television channels.
Vajiralongkorn, 66, also known by the title King Rama X, became constitutional monarch after the death of his hero-worship leader, King Bhumibol Adulyadej,in October 2016, after 70 years on the throne.
He was due to be officially crowned in elaborate Buddhist and Brahmin ceremonies that will take place over three days this weekend, finishing with a procession through Bangkok.
Thailand has been a constitutional monarchy since 1932 but the royal family still maintains gargantuan allegiance, strength and opulence in Thailand, with the king reviewed and considered the spiritual champion of the people. The emperor is also insulated from criticism by some of the most stringent lese majeste principles in the world.