Women are sinking their teeth ever deeper into horror. We chart their rise and talk to directors Ana Lily Amirpour, Julia Ducournau and Karyn Kusama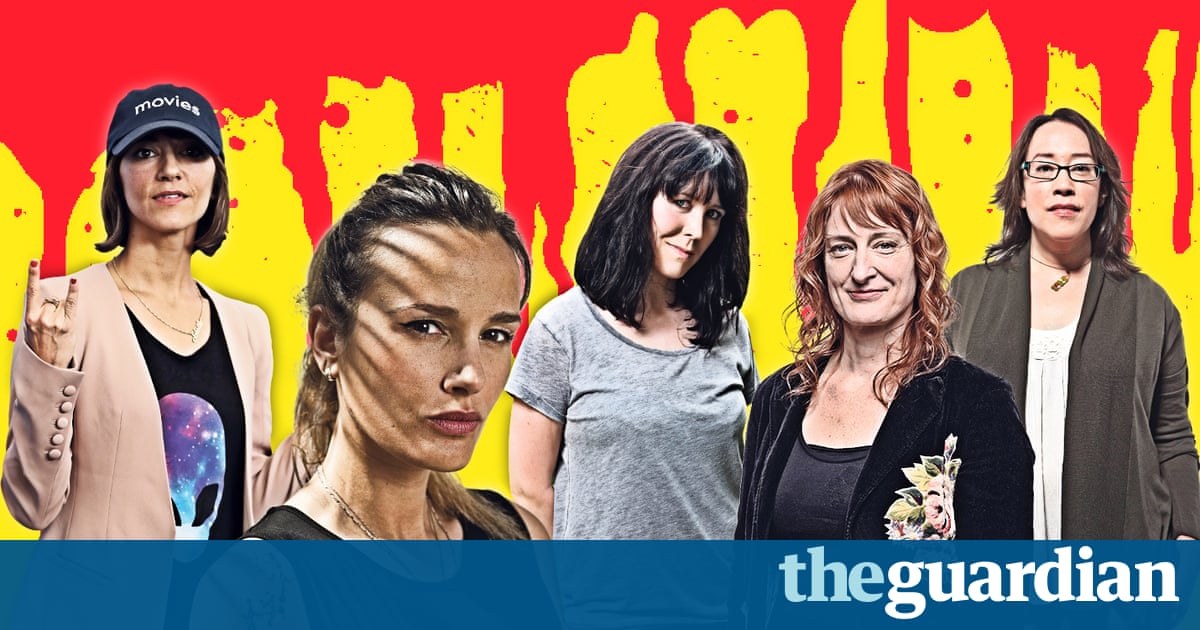 Theres a moment in French film-maker Julia Ducournaus prize-winning feature debut Raw in which a young vegetarian (ethereally played by Garance Marillier) finds herself unexpectedly ravenous at the sight of a severed finger. Its a deliciously horrifying vignette, squirm-inducingly squishy, yet somehow bizarrely sensual. Like Claire Deniss controversial 2001 shocker Trouble Every Day, Raw takes an intimate approach to the taboo subject of cannibalism, sinking its teeth into the sins of the flesh. As all great horror films should, it touches a nerve simultaneously repelling and seducing its audience, sucking us in and spitting us out.
For horror fans, Raw is the latest in an encouraging wave of genre-bending movies which have twisted familiar tropes to new and unsettling ends. At the end of 2015, my yearly Observer list of the 10 best films released in UK cinemas featured both Carol Morleys eerie The Falling and A Girl Walks Home Alone At Night, an electrifying Iranian-American vampire western which writer/director Ana Lily Amirpour described as being the love-child of Sergio Leone and David Lynch, with Nosferatu as a babysitter. In 2014, Jennifer Kents The Babadook had been my pick of the year a spine-chilling fantasia which drew on folk tales and silent film techniques as it subtly unpicked the grief and paranoia of a single mother, habitually projecting her fears onto her lonely child.
Grief and transformation are also at the heart of Prevenge, a homicidal antidote to What To Expect When Youre Expecting, written and directed by leading lady Alice Lowe while herself heavily pregnant. Drawing on sources ranging from Ben Hecht and Charles MacArthurs 1934 oddity Crime Without Passion to Jonathan Glazers uncategorisable Birth, Prevenge managed to be maniacal and melancholy, creepy and funny often simultaneously.
That such genre-refreshing films were directed by women has not gone unnoticed. Last October, an article in Rolling Stone magazine hailed the rise of the modern female horror film-maker, charting a course from The Babadook to Raw via Karyn Kusamas 2015 chiller The Invitation, and arguing that a new wave of horror films helmed by women have helped elevate the genre by opening it up to stories that unsettle audiences in new and different ways. Similarly, at the Sundance film festival in January, whoops and cheers greeted the premiere of XX, a female-helmed horror anthology described by one of its makers, Jovanka Vuckovic, as a historic moment created in direct response to the lack of opportunities for women in film, particularly in the horror genre, which, she argues, was badly in need of new perspectives.
Back in 2007, a Guardian article by Emine Saner entitled Everything but the ghoul argued that there just arent enough female directors in any genre, but especially in horror. In the decade since that article was published, weve seen such female-helmed horror hybrids as Kusamas satirical high-school nightmare Jennifers Body (2009) written by Oscar-winner Diablo Cody; Leigh Janiaks marital-meltdown weirdie Honeymoon (2014), a cross between Andrzej Zulawskis Possession and The Evil Dead; and even Anna Billers Douglas Sirk/Jess Franco mash-up The Love Witch. In 2012, the deliciously twisted American Mary by sisters Jen and Sylvia Soska raised the roof at FrightFest, the UKs world-renowned horror showcase which has also premiered films ranging from Kerry Anne Mullaneys The Dead Outside (2008) to Axelle Carolyns Soulmate (2013), Ruth Platts The Lesson (2015), and Kate Shentons Egomaniac (2016).