Her reversal of many of David Camerons flagship plans is already inciting backbench revolts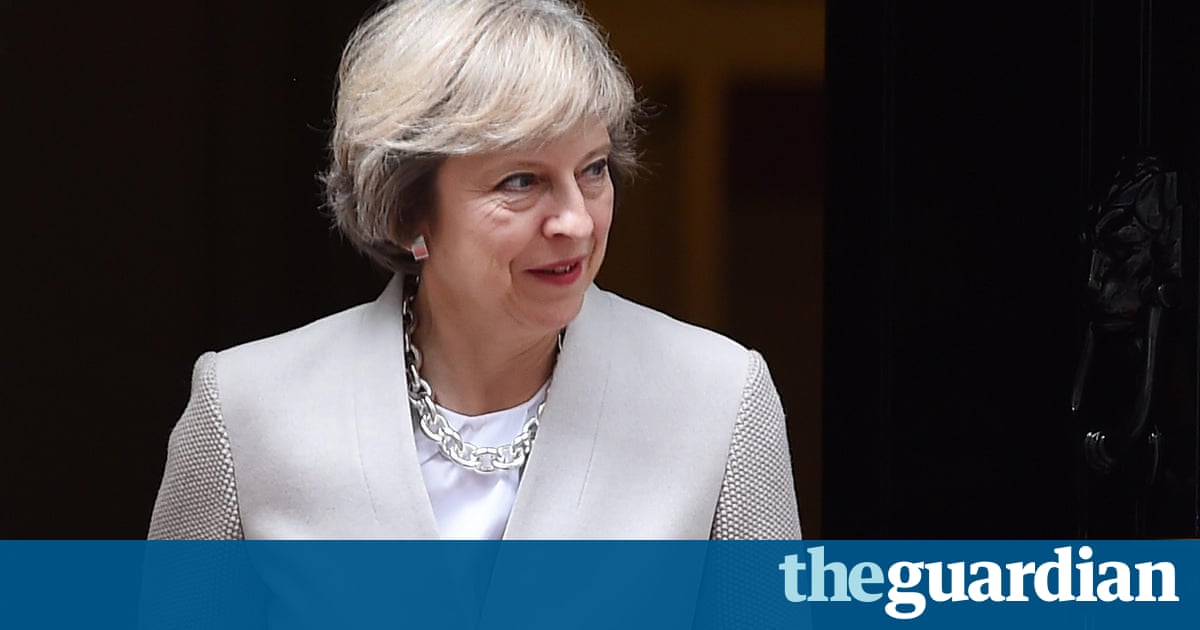 Theresa May arrived in Downing Street from the Main office in July with a honour for being risk averse. The party she passes as prime minister has a wafer-thin acting majority in the House of Commons of 17.
As the opposition political parties point out until they are blue-blooded in the look, she is an accidental "ministers " with no general election mandate, who washed up at No 10 merely as a result of the Brexit tsunami. Just over 2 month on, however, any suggestion that May would carefully swing the capability abruptly thrust upon her, easing her room in before doing her symbol, has been dispelled.
Her ruthless cabinet purge of David Camerons inner circle in her first days in charge has been followed by a systematic re-examination of Cameroonian programmes. Michael Goves prison improvements are on hold. George Osbornes deficit-cutting strategies have been trenched, signalling more nation asset and an terminate to austerity.
The former chancellors northern powerhouse suggestions are being subsumed into a wider national regeneration strategy. Bold plans for tackling obesity have been irrigated down. Tory housing policy, so long concentrate on home ownership, must therefore be recast with more emphasis on facilitating those in the rented sphere. Most controversially of all, May wants to expand the number of grammar school, something was rejected by Cameron and that was never on the radar of his improving former education secretary Michael Gove, shed by May into outer darkness on day one of her premiership.
The new prime ministers approaching has, in some respects, seems to tribunal hazard rather than avoid it. Tory MPs loyal to the age-old ordering, and those dismissed from government by May, tone bruised and talk carefully but intentionally, in system. Bold to say the least, said one sacked official last week, developing his eyebrows and adding that he was one of a lot of people who she needs to vote with her on things.
On Monday in the Commons, the new education secretary, Justine Greening, afforded items of the cabinet of ministers grammar school revolution .~ ATAGEND We do not want to see a return to the old pure binary numeration system of good colleges and bad institutions, she said. Every child deserves a residence in a great The Speaker had to intervene as the opponent terraces began, asking where her mandate for more grade school was. Labours Angela Rayner said, to merriments from resist benches, that the new Tory agenda was one of discrimination, discrimination, segregation.
Then Tory doubters spoke out one after another. First to his feet was former Tory education secretary Kenneth Clarke, who questioned Greening to make sure that this change does not shattering their chances of pupils in other schools and does not distract priority from promoting the standards of all schools for all pupils which has been the objective of this government.
Nicky Morgan, sacked by May as education secretary, expressed her dwells, as did the normally constrained Tory chairmen of the education select committee, Neil Carmichael. There is no desire in my constituency for us to have pick, said another rejected official, Anna Soubry, before former Northern Ireland secretary Theresa Villiers weighed in. Labours Lucy Powell and Nic Dakin weighed the seconds between each Tory member saying how much they welcomed Greenings desire to widen opportunity and the moment "theyre saying" but.