US president saved eyesight of pervasive street rallies, despite his unpopularity, in a France weary of political campaigning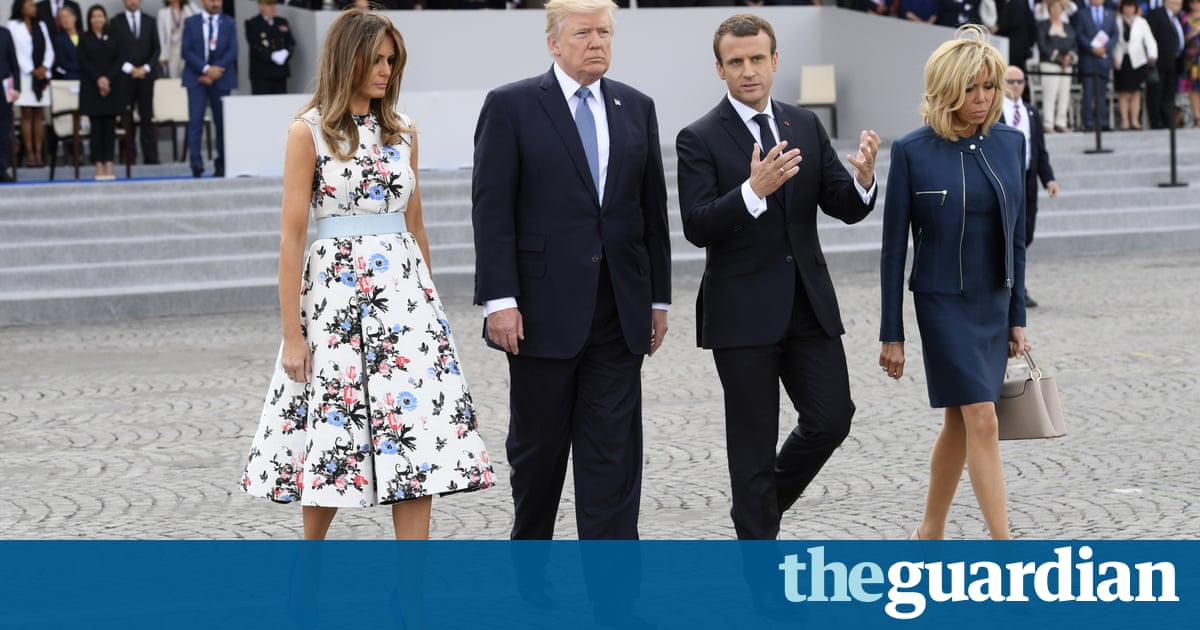 The US president, Donald Trump, left Paris smiling on Friday after a 24 -hour visit in which he was not troubled by the large proofs he had horror if he came to London.
Although some crowds did assemble behind riot police texts supporting banners with contents such as Save the planet, resist Trump, the latter are preserved far from any of the locations Trump visited.
It was not that Trumps visit exited without question. The left-leaning daily Libration flowed the headline: Pariah in Paris.
The French environment minister, Nicolas Hulot, when asked if he would shake Trumps hand, balked and hinted it was enough of a concession to simply share a pulpit with him at the military forces parade.
But even the daily Libration could not make its knowledge up about whether Trump was welcome. It publicized two separate editorials, one saying it was a good mind to attempt to delivering Trump round to French opinions; another regretting that the red carpet was wheeled out in such a fawning way.