Democrats voting in the Iowa caucuses grapple with the question of not only which candidate would best govern but too who is most likely to beat Trump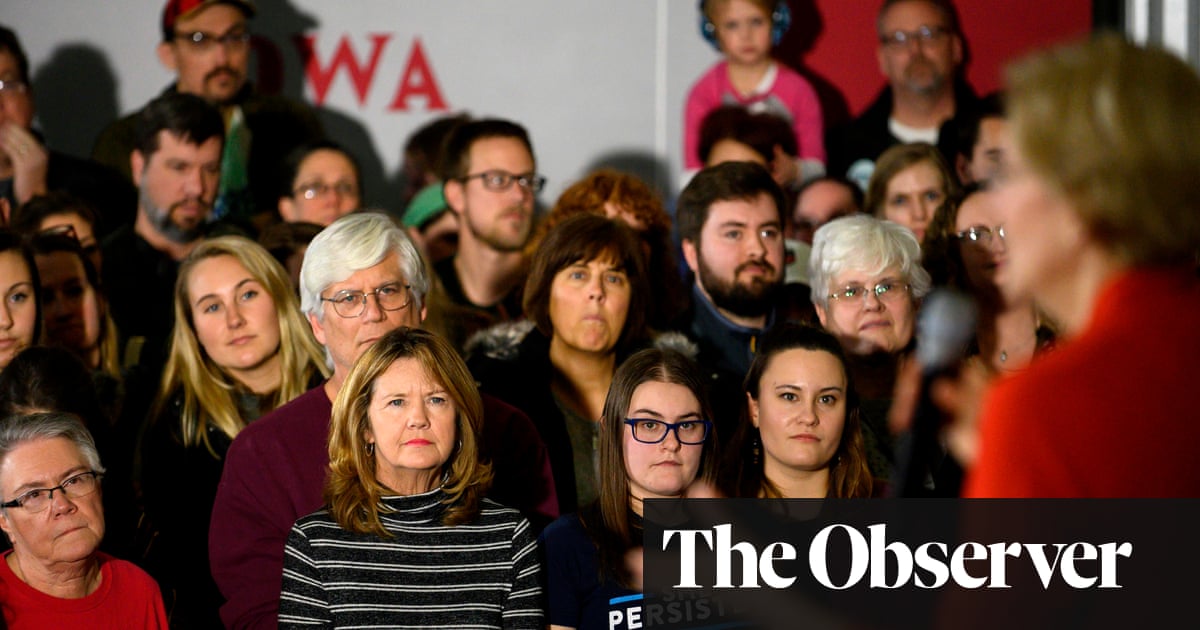 The candidates have put in thousands of miles crisscrossing urban Iowa to show their faces to voters in front room, diners and parish dorms. They've fielded questions, sparred with reviewers and tweaked programmes along the way. All the while their expeditions have filled the state's television stations with homespun legends of the candidates' living and their catapulting images for a better America, crammed into a few seconds of political advertising.
Now it all comes down to Monday evening when Democrats will huddle in institutions, libraries and religions across Iowa to hold the country's first vote to decide who will challenge Donald Trump for the White House in November.
It's a responsibility Iowans take seriously every four years, often regarding themselves as the eyes and ears of America as their state's caucuses decide who will be first out of the barrier, and into primary hastens across the rest of the person, with the huge advantage of a prevail under their belt. It was Iowa in 2008 that teed up Barack Obama for the conference of presidents. Those who fall too far behind at this first impediment rarely make it much further down the course.
This year Iowa Democrats feel an added load as they grapple with the challenging question of not only which candidate would best govern America but, likewise, who is most likely to lever the man numerous regard as the worst president in living memory out of the White House. Four year ago, Trump was a joke to Democrat as the party's primary came down to " radical " Bernie Sanders v "corporate" Hillary Clinton, without much contemplate as to which of them would best thumped the reality television star emerging as the Republican frontrunner.
But in 2020, Trump is taken very seriously and for many Iowa Democrats their choice has crystallised around whether the White House will be prevailed by rouse calls for reform from Senators Bernie Sanders and Elizabeth Warren, or the" safe pair of handwritings" in former vice-president Joe Biden, former Indiana mayor Pete Buttigieg and Amy Klobuchar.