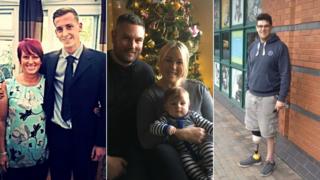 Christmas is a special time for lineages across England but it deems additional meaning for those who have experienced life-changing phenomena over its first year. Here are some of their tales.
My mum succumbed last-place Christmas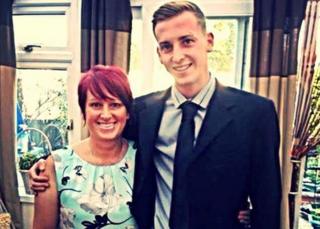 "My mum wanted to have one last-place Christmas with us but she merely didn't make it, " says Connor Maguire, whose father succumbed of lung cancer on Christmas Eve 2016.
"We had to give up our residence because me and my brother couldn't keep it up, " says the 22 -year-old. "My brother get taken in with my grandparents but there wasn't chamber for me so I went to the YMCA.
"I was in a really dark residence after forgetting my mum. I didn't know who I was. I was boozing and taking drugs. I just remembered I can't keep doing this so I discontinue everything."
Mr Maguire now has temporary accommodation in Worcester with Spring Housing Association, a benevolence set up to prevent homelessness.
"I'm going up to my mum's mausoleum on Christmas Eve and determining off some lamps, " he says.
"She was amazing at Christmas. She organised everything for the whole household.
"I'll be going to my grandparents and all the family will be around but it won't be the same without my mum.
"She must be appearing down on me and pushing me on because I'm just going to keep looking up and get the hell out of there in life. Next year is going to be better."
Our firstly Christmas as parents thanks to IVF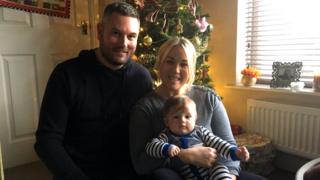 After years of hope and disappointment, Gemma Southwart and husband Craig have finally got what they had always missed – a family.
"Christmas is all about family and we did start to think is it just going to be us and the dog, " says Mrs Southwart.
"Never in a million years did we think we would be expend our first Christmas as parents."
Mrs Southwart, 34, from Filey in North Yorkshire, had surgery for endometriosis and doctors informed her she would need be used to help was pregnant.
"We were simply able to have one move of IVF on the NHS in April 2016 but five days before our bridal we found out it wasn't successful.
"We were ravaged but we said let's go and has only one amazing marry period, go on our honeymoon, tighten and "ve got another" go when we get back."
The couple were revelled when Finn arrived in July weighing 9lb 7oz.
"It's amazing exactly being a family in these times of year, " says Mrs Southwart.
"It's not about offerings and Finn is too little to know it's Christmas but putting the tree up and watching him looking at the winking light-footeds is a dream come true.
"We are looking forward to going for walkings along the beach with the pram and everyone coming around to congregate him."
My first Christmas without my leg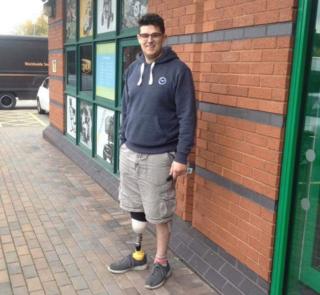 Kris Overend, from Stockport, was born with a squad hoof which became agonizing to stroll on. He had his lower leg amputated in March and a prosthetic leg fitted in October.
"Normally I'm like a big teenager at Christmas … but not having my leg will brake me down this year, " says the 24 -year-old.
"It's still very new to me. It's taking me 15 or 20 minutes in the morning to come around, throw my leg on, tell it settle in and slowly start proceeding about the working day.
"The good thought is when I had my foot I was always in pain but I'm not anymore. I simply is a requirement to take occasions gradually and get are applied to it."
The drama teacher has a lot to celebrate after being appointed the Prince's Trust Young Ambassador of the Time in the North West for his work inspiring young actors.
It will too be his first Christmas in his new home with his fiancee Sophie.
"It's completely different for her too, " he says. "She's become a carer at 24. I know she doesn't see it like that but she helps me so much.
"My whole outlook on life has changed and I'm making all these plans to go tripping and do things that I couldn't do with my foot."